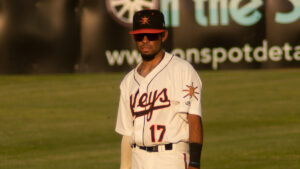 List Education/ Experience:
B.S. Science (Biology/Pre-Med)
3 year starter at Georgetown University
1 year of Pro Ball experience
5+ years of coaching
Currently Coaching at Colgan High School
Played in the MLB Draft League
Coaching Philosophy:
I coach because I love the game of baseball and I love to make kids in the community better. I had great role models growing up that taught me the game of baseball and now I want to be a good source for the younger generation of ball players. I hope participants can
1) Get 1% better each time they have a lesson with me.
2) Have someone who believes in them.
3) Have fun playing the game.
4) Chase their goals and stay hungry every day.
Specializes in Infield, Hitting, Mental Approach, and Pitching