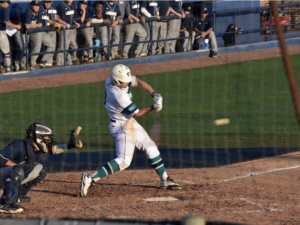 List Education/ Experience:
BS degree in Exercise Science from University of North Carolina Wilmington
Played collegiate baseball at University of North Carolina Wilmington from 2015-2017
2016 ABCA and NCBWA First Team Collegiate All-American
2016 Team USA Collegiate National Team Trials
22nd round draft pick by the Philadelphia Phillies in the 2017 MLB Draft
Coaching Philosophy:
I coach to give back to younger baseball players of the knowledge I have gained throughout my baseball career. Nothing is more satisfying than watching a player put in hard work day after day and be rewarded with the work they put in. I hope players will understand what it takes to separate themselves from other players and be able to achieve the goals they set for themselves.
Specializes in Infield, Hitting, and Mental Approach